Financial Donations
Your tax deductible donation, whether monthly, annually, in memoriam, or in celebration will help us continue to provide our much needed services. If you wish to make a tax deductable donation to Family Transition Place by cash, credit card or cheque, you may donate, safely and securely online.
INTERAC e-transfers to

donations@familytransitionplace.ca

Please include an email or mailing address for tax receipt purposes
Please contact us if you don't receive your tax receipt in the mail within 14 days

Download a printable donation form

(PDF) to:

give a monthly donation
give a one time donation
give a celebration gift
give a memorial gift

Or simply mail a cheque payable to:Family Transition Place
20 Bredin Parkway
Orangeville, ON L9W 4Z9
Monthly Donations
A monthly donation to Family Transition Place doesn't simply help provide shelter, counselling and support for women and children in our community – it gives a whole lot more. Please become a monthly donor. With regular monthly donations we build a reliable and stable source of finances, and can continue to do very important work in our community.
Sign up now
If you would prefer to not submit your information online, please complete this form and mail it to Family Transition Place, 20 Bredin Parkway, Orangeville, ON L9W 4Z9 or email a copy to kelly@familytransitionplace.ca.
Planned Giving
Planned giving (also known as gift planning or legacy giving) is a charitable gift of any amount made during a donor's life or at death and is part of their financial or estate plan.
Planned giving provides you with an opportunity to support a charity of your choice beyond your own lifetime, either directly or by memorializing someone through a bequest in their name. Planned giving allows you to plan today to make a gift in the future to support charities like FTP continue the important work being done to support women experiencing domestic violence and their children for years to come.
Planned gifts may include gifts of life insurance, bequests in your will and gifts of securities (stocks, bonds, GICs). Gifts like this can also provide valuable tax benefits to your estate.
Leaving a legacy gift will create a lasting impact.
If you are interested in estate planning with a charity like FTP in mind, please speak to your lawyer or financial advisor.
Matching Gifts
Many companies have programs that match the donations made by current or retired employees and their spouses or Board of Directors. Check with your employer or associated company today to see if they have a matching gift program.
Product and Service Donations
Please call us in advance if you'd like to make a gift-in-kind donation—519-942-4122, ext. 247.
Our Amazon Wish List is up to date with holiday gift requests and other special-request items (e.g., program support, ongoing client needs, etc.).
We are currently in need of the following items:
Gift cards (local retailers like Walmart, Mark's Work Wearhouse, Canadian Tire, Tim Hortons, Shoppers Drug Mart, Michaels, Dollarama, Dollar Tree, etc.)
Baby wipes
Deodorant
Body wash (liquid)
Body lotion
Face lotion
Hand soap
Tweezers
Band-aids
Nail files
Loofahs
Adult shampoo and conditioner (full-size bottles)
Children's shampoo and conditioner (full-size bottles)
Curly hair care for children
Hair detangling spray for children
Children's hair accessories (brushes, combs, headbands, clips, hair elastics, etc.)
Children's sunscreen
Face wash
Hats and sunglasses (sun protection) for kids
Children's slippers
Baby shampoo, conditioner, body wash, body lotion, wash cloths, loofahs and bath toys
Q-tips
Razors
Shaving cream
Brand new pajamas for women and children
Brand new bed linens (single and double)
Crib mattress covers
Children's markers and pencil crayons
Adult and children's colouring books
Face cloths
Bath towels
Dish cloths and sponges
Dish soap
AN IMPORTANT NOTE ON BEDBUGS: Family Transition Place provides housing for up to 12 women and their children at one time. An outbreak of bedbugs would be a serious issue and we do our best to avoid this sort of disruption. Bedbugs like to live and travel in pre-owned items such as desktop computers, appliances, TVs, game systems, purses, clothing, suitcases, backpacks, mattresses, and books. We are unable to accept any items of this nature in order to prevent bedbugs from entering our building.
For information on how and what to donate, please see the Food Donations section below or visit our General Donations Guide.
The Dufferin County Take it Back Directory is also a helpful resource.
Clothing Donations 
There may be some restrictions on accepting clothing donations at this time. Please contact each store for more details.
Family Transition Place is unable to accept used clothing donations at the shelter as our storage areas are limited. However, we have relationships with two local clothing consignment stores that will accept quality used clothing and sell it on FTP's behalf:
As We Grow – 3-20 Dawson Rd, Orangeville – 519-941-8733
Please request that the proceeds from the sale be designated to FTP account #3763.
(adult and children's clothing)
These community-minded participating businesses issue "vouchers" to clients of FTP, which can then be redeemed for clothing for themselves or their children. Making good use of these partnerships is an excellent way to support women and children in need and make sure that good used clothing does not go to a landfill.
The Dufferin County Take it Back Directory is also a helpful resource.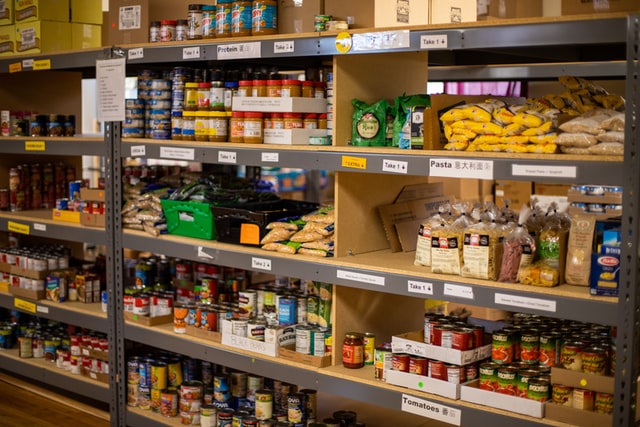 Food Donations
Please call 519-942-4122, ext. 247 before dropping off food donations.
Family Transition Place has recently developed a thorough food handling process and Food Donations Handbook*. We can accept perishable and non-perishable (including fresh and frozen) quality food items that have valid expiry dates, and are not damaged or spoiled, as well as some prepared food items. Due to health and safety regulations, these prepared items must be from a regulated food provider, facility or caterer, and not previously served to the public (event buffet, banquet, etc.).
If you have a food donation that meets our health and safety regulations, we would appreciate you calling the number below to make arrangements for delivery, and you completing the applicable areas of our Food Donations Form to accompany the donation.
You are not liable for any risk associated with your donation. Family Transition Place food donors are protected by Ontario's Donation of Food Act, 1994. This legislation protects those who, in good faith, donate or distribute fresh food.
Food items that are used regularly:
Non-perishable food**:

Peanut-free school snacks fruit cups, apple sauce, puddings, granola bars
Canned pasta sauce
Canned vegetables
"Cooking soups": tomato soup, cream of chicken, cream of celery, cream of mushroom, cream of broccoli, cheddar soup
Breakfast cereals cold (regular-size boxes) and hot like oatmeal (individual packages)
Reusable water bottles, school lunch containers/Tupperware
Apple juice, orange juice, hot chocolate, frozen juice mix
Frozen individual entrees
Frozen meat and fish
PLEASE NOTE: WE CURRENTLY HAVE A SUBSTANTIAL AMOUNT OF CANNED BEANS AND DRIED PASTA

Perishable food** – for example: meats, cheese, fruit, vegetables, brown and white sugar
For more information on what we'll accept and our food donation guidelines, please contact Kelly Lee at 519-942-4122, ext. 243.
*Adapted with the permission of York Region Community and Health Services.
Other Ways to Donate
Support one of our fundraising events by donating prizes or purchasing tickets.
Hold your own fundraising event or draw with proceeds directed to Family Transition Place. MORE…
Donate your HBC reward points to Family Transition Place using the HBC Rewards Community Public ID # 6890147.
For more information, please contact our Manager of Development & Community Relations at 519-942-4122 or 905-584-4357 ext. 240 or contact us via email.
Sponsorship Opportunities
Your sponsorship in support of Family Transition Place demonstrates to your network that you can make a difference in your community. Your sponsorship also has a positive impact on the programs we offer to the women and children who access our services. We will work with you to develop a recognition package that works for you and your brand. To discuss specific program sponsorship opportunities, please contact Brennan Solecky at brennan@familytransitionplace.ca or 519-942-4122, ext. 240. For current event sponsorship opportunities, please visit our Events tab.