Woman abuse is not a women's issue. It is a human rights issue, and it affects us all. Together, we can work to eliminate woman abuse. Indeed we must. Every woman and child has the fundamental right to live in safety and security.
The purple scarf is a symbol of the courage it takes woman leave her abuser. However, the courage of the woman is not enough. It takes the strength of an entire community to end violence against women.
67% – The percentage of Canadians who know a woman who has experienced physical or sexual abuse.²

²https://www.canadianwomen.org/the-facts/gender-based-violence/
Last year, right here in our own community, we supported many women in our programs. 

Emergency Shelter:


82 women & 47 children

Sexual Abuse Counselling:


107 women & 19 men

Second Stage Housing:


14 women & 12 children

Child Witness Program:


44 women & 37 children

Support Within Housing/Outreach:


69 women

Transitional Support Services:


324 women & 1 man

Crisis Info Line:


4,305 calls

Addictions & Outreach:


69 women

Woman Abuse Counselling:


377 women

Rural Response Program:


104 women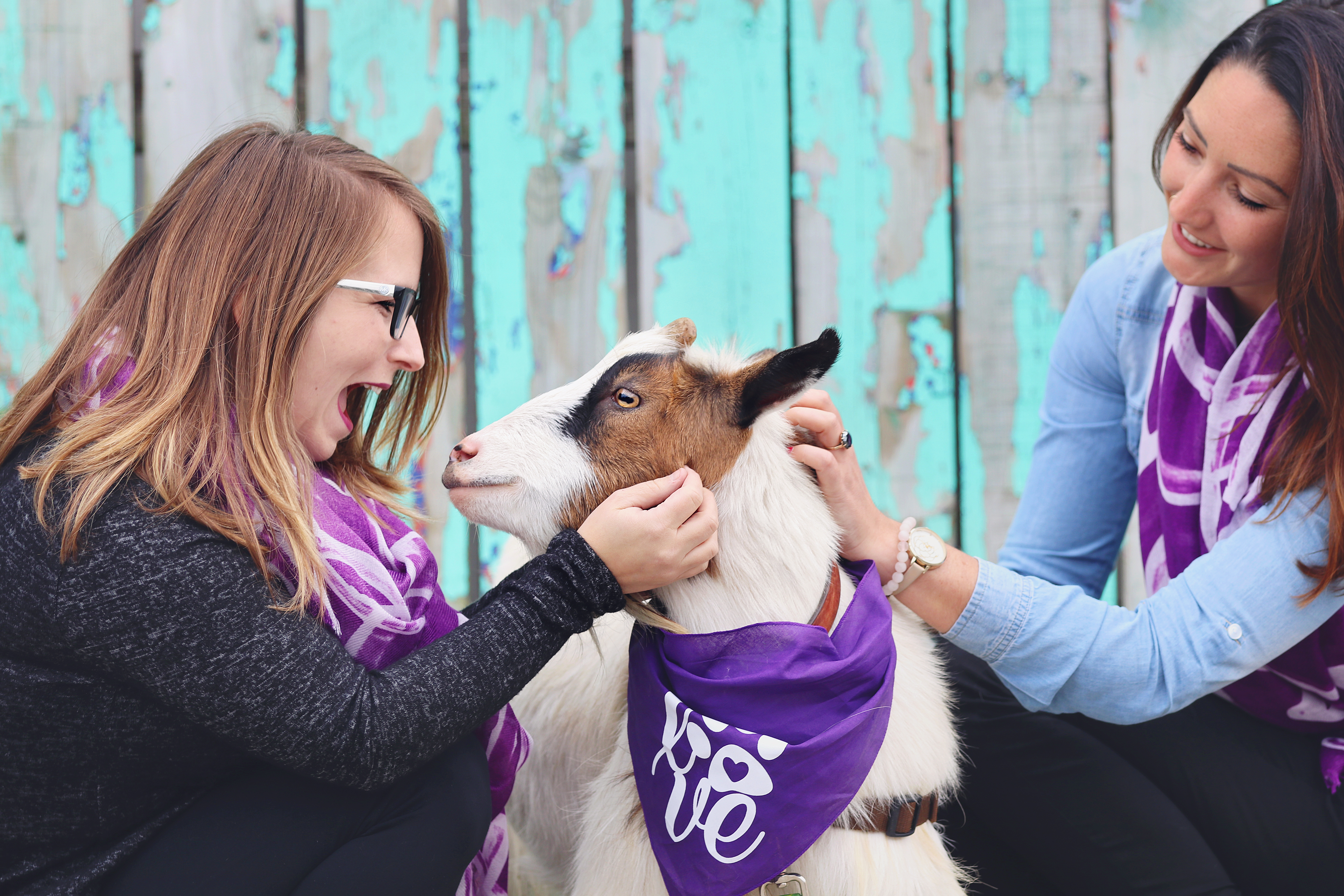 Wrapped in Courage Campaign
Help us wrap the Dufferin and Caledon communities in purple to collectively show our support for women who have experienced, or who are currently experiencing, violence and abuse. We want to show them that they are not alone.
Please click HERE for more information.
Thank you to the following community partners for generously supporting this campaign:
Are you being abused or suspect someone you know is being abused? Need more information or help? Visit us at www.familytransitionplace.ca or call our 24-hour support line at 1-800-265-9178.
We are here to help.